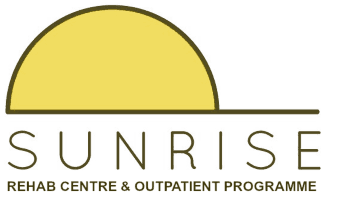 Welcome to Sunrise Rehabilitation Community
Sunrise is an addiction treatment and recovery programme is based in Cape Town South Africa. Our treatment programme is operated by the same treatment protocol founded in trauma treatment and recovery founded and adopted by Recovery Direct's treatment centres in one of South Africa's top addiction treatment centres.
Each clients programme is unique to their life circumstance and aligned with the "care to recovery" model and valuation system that ensures a meaningful transformation through a guided continuum. The following is a list of the most reputable treatment facilities that are located in South Africa. We are an independent resource, and as such, we list every centre that meets our criteria. This ensures that individuals searching for South African drug and alcohol rehabilitation centres as well as retreats for mental health and wellness have access to a comprehensive list of the best available choices.
Sunrise had been on the forefront of assisting wider communities in South Africa deal with the issues faced in addiction treatment and the sheer volumes of enquiry. Our team has been responsible for the development of South Africa's top online addiction treatment system that mitigates the typical costs incurred in one-on-one treatment and residential treatment care, yet provides a valuable continuum for anyone suffering from addiction in the family, in treatment cases and in recovery. The online programme has taken the format of two key courses on addiction, the first lead by Vaughan Pankhurst on the trauma treatment and care model and the second based on a life coaching and psychoeducative evaluation of all treatment modalities in the field of addiction treatment and recovery.
Do you want to stop using drugs and alcohol without having to wait in line for the treatment that you require? The next step, then, is to get in touch with someone from the Relapse Prevention programme. We are able to provide you with the assistance and backing you require to become a happier and healthier version of yourself. Through the years, we have assisted thousands of individuals in South Africa in conquering their addictions by providing drug and alcohol rehabilitation programmes that are adapted to meet the requirements of each individual patient. It is time to get in touch with Relapse Prevention if you are serious about receiving treatment in an atmosphere that is both safe and secure. Call us right now to make an appointment at a drug or alcohol rehabilitation centre in South Africa.
Sunrise rehab has a well-founded reputation having managed an advanced outpatient treatment and care programme for the last 5 years in Cape Town and Johannesburg.
DISCOVER FREEDOM FROM SUBSTANCE USE DIRORDERS GIVE YOURSELF THE BEST OPPORTUNITY TO RECREATE YOUR LIFE.